This is everybodies favorite page. Everybody loves puppies. Puppies are cute, puppies are loveable, puppies are cuddly and just so much fun, but puppies grow up to be dogs. I love this breed and to me this is the perfect dog. This breed however is not for everyone. Australian Cattle Dogs have a lot of energy, are very strong willed, and can be very trying. This breed does require obedience training. Please do your research well into this breed and make sure this is the breed you are willing to devote to for their lifetime. I will always be available for any help you may need with your puppy through out its entire life. I have been an established breeder of Australian Cattle Dogs for over 30 years and plan to still be here for a long time. I have bred over 50 AKC Champions and many obedience, agility, herding and rally titled dogs. Please feel free to call or email me for help with your puppy or dog. I STRONGLY believe in breeders life long support. Call me anytime 770 2287904 or 770 5986005.

In November of 2017 I was awarded Gold Breeder of Merit Status. I am very proud of my award for dedication to the Australian Cattle Dogs.







PHOTOS OF PUPPIES
I keep this page updated
​
litter HERE
LITTER HERE BORN JANUARY 6. ONE BLUE MALE AVAILABLE. SIRE IS CHAMPION HIREDHAND BAD ACE DOC HOLIDAY OFA-F, ELBOW-NORMAL, PRA/PLL A CLEAR. AND DAM IS HIREDHAND CATTLE KATE OFA-G, ELBOWS-NORMAL, PRA-B.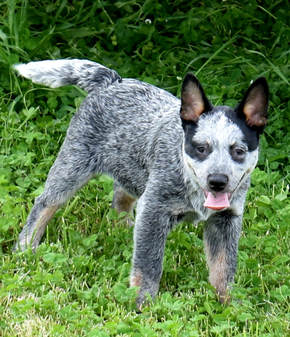 ---
MALE
---
LITTER HERE BORN JANUARY 19. ONE RED MALE AVAILABLE. SIRE IS CHAMPION HIREDHAND TOP GUN OFA-F, ELBOWS-NORMAL, PRA/PLL A CLEAR. DAM IS HIREDHAND AWSOME AMY PRA CLEAR. ​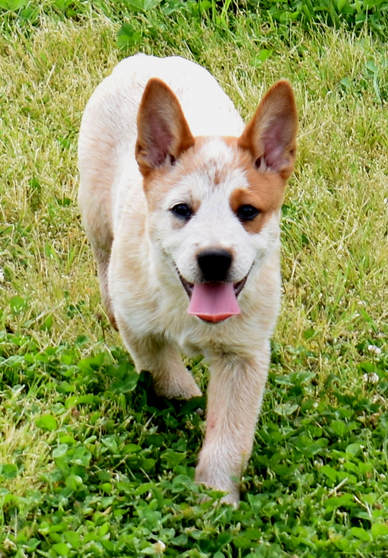 RED MALE
---
Blue male born October 2 2017. Very sweet boy. He will have to be neutered. Price 1000.00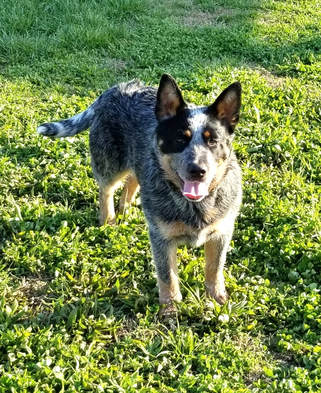 ---
LITTER HERE BORN FEB. 23 2018. ALL BLUE PUPS WITH MALES AVAILABLE. SIRE CHAMPION HIREDHAND THE MAN IN BLUE X DAM CHAMPION HIREDHAND ONE TUFF COOKIE. OFA/PRA/PLL. PHOTOS BELOW. TAKING DEPOSITS.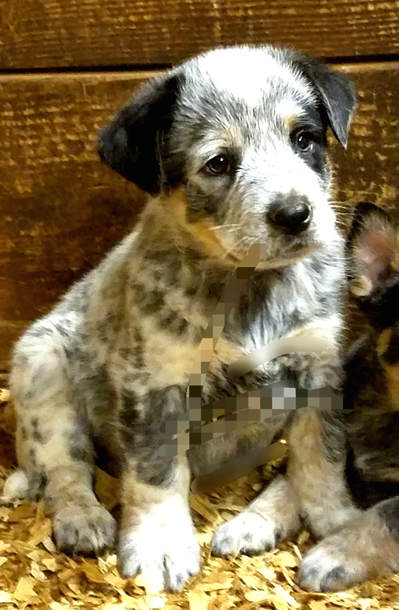 ---
MALE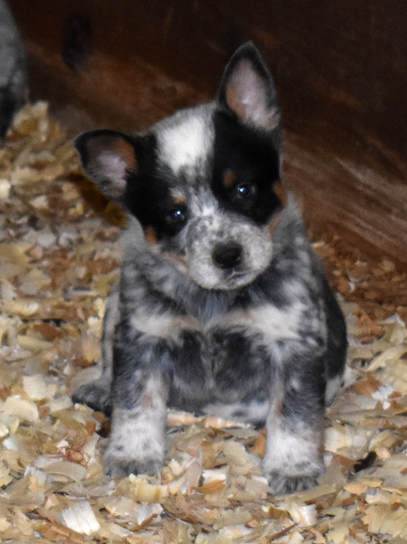 ---
PRICE OF PUPPIES
Puppies sold as pets on limited registration (MUST BE SPAY/NEUTERED). 1400.00 to 1500.00, some may be less. Call for pricing.

Puppies on full registration. 2500.00 and up.
​
Deposit to hold a puppy. 200.00 non-refundable.

Shipping available by Delta Airlines. Cost is 450.00 for a puppy. Older puppies and dogs will be more. Direct flights only.
​
No out of state checks. CREDIT CARDS accepted
Breeder of Merit GOLD with the American Kennel Club

Member of the BRED WITH H.E.A.R.T program that certifies health testing and inspections by AKC.

CODE OF ETHICS breeder with the AUSTRALIAN CATTLE DOG CLUB OF AMERICA for over 25 years.

Licensed and inspected breeder with the State of GA. LICENSE #3652687

Puppies are fully guaranteed. OFA/PRA/PLL sires and dams.

Puppies will be up to date on shots, worming, and microchip. I register your puppy with AKC and register the microchip for you. Included in the price of puppy.
For excellent information on ACD's go to the links below.